About Quinnair
We are family owned & operated Heating & Cooling provider, servicing the Lakewood and surrounding areas since 2005. Our experienced staff is available to Service your existing equipment, or give a consultation and estimate for a new HVAC system.
We specialize in residential & light commercial and we have a large selection of quality products and different models to deliver the best solution, to fit your specific needs & budget. Whether you are looking for heating services, cooling services, water heater services, or improving your air quality. Our team can help!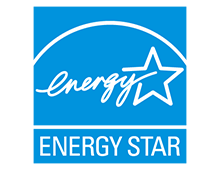 Our Clients & What They Say
These folks try to help. I had a system that was always needing work. Eventually we replaced the entire HVAC, AC system. This was a good choice, but they did help me for 5 years prior to keep the older system running. The new system was not cheap, but they were fair and it has mostly been flawless since. I do wish they did ductwork. Although everything they did do was good quality and tried to save me money.

Exceeded expectations, very detail orientated, took the time and effort to get the installation done to my/their satisfaction, all at a very competitive cost. Would not hesitate to call them again for any additional work.

Routine check up for my Combination boiler and domestic hot water heater. Bryan was on time friendly and efficient. And didn't try to upsell me on any new stuff. Great experience

Company is very professional. We appreciate the help they give us. Wonderful staff, especially Linda!!

Great service, fair price, and completely honest. Have always turned to them when we've needed our boiler fixed.

This company has done a great job. We switched to them after our previous HVAC provider tried to scam us into a new furnace. They have been honest and done a very thorough job during the checkup and startup phases of both winter and summer.

I have worked with Quinnair over the last decade. As a contractor I needed a company I could rely on as their work would reflect on my business. I've always been highly satisfied with the services they have performed and when someone asks for a reference Quinnair is at the top of my list.